4) バイオ・循環型材料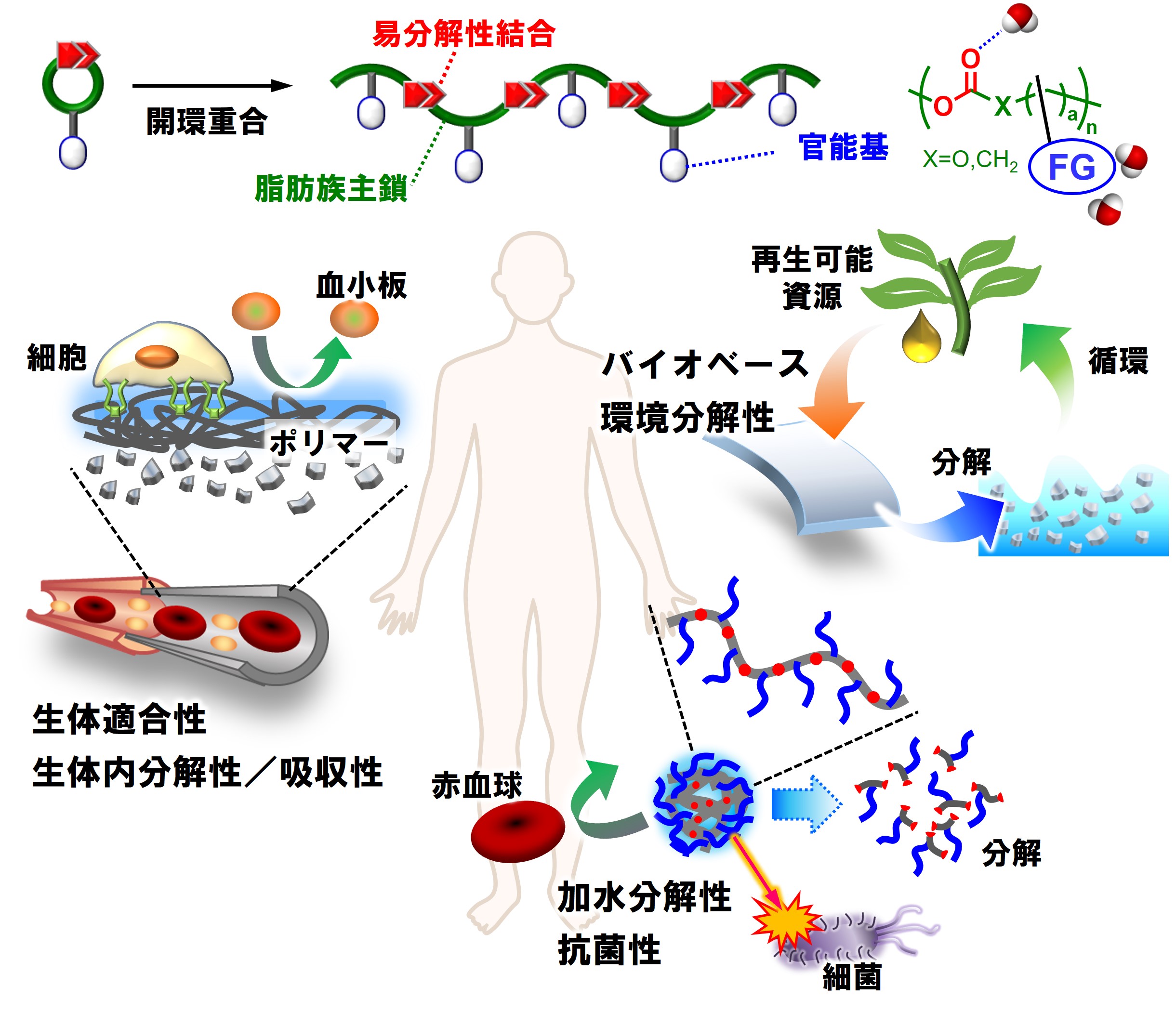 ポリエステルやポリカーボネートなどの縮合系ポリマーのうち、脂肪族鎖で構成されるものの多くは加水分解性を示す。これらの分解性ポリマーは、吸収性縫合糸などの医療材料に展開される他、分解型の食品容器や農業用マルチなどの循環型材料として利用が進んでいる。そして、高度化する医療材料ニーズへの対応、海洋プラスチック問題の解決、脱炭素社会の実現に向けても、分解以外の機能を持った分解性材料が求められている。
これまでに、機能性官能基を側鎖に導入した脂肪族ポリカーボネートを合成し、高い血液適合性と分解性を示す材料や、抗菌性と分解性を示す材料などを開発してきた。さらに、多くの天然分子や生体分子に含まれるグリセロールから生体親和性分解型ポリマーを合成する手法も見出し、原料のバイオベース化も進めている。また、高分子分解の化学を利用し、飲料ボトルなどに利用されているポリエチレンテレフタレート(PET)から有用機能分子に転換するアップサイクリングにも取り組んでいる。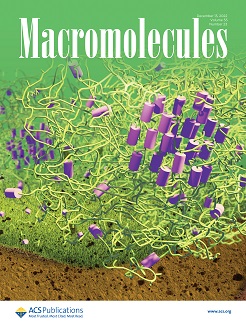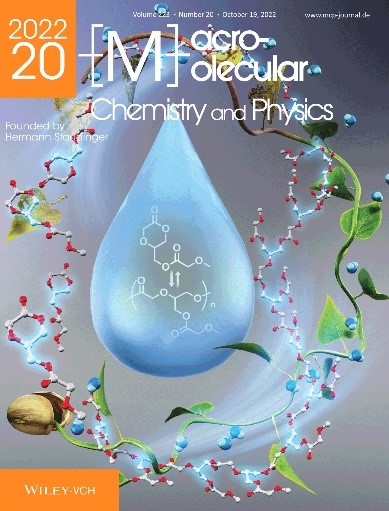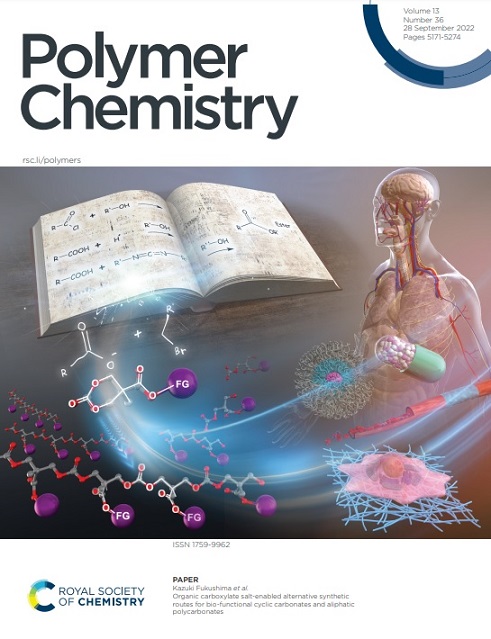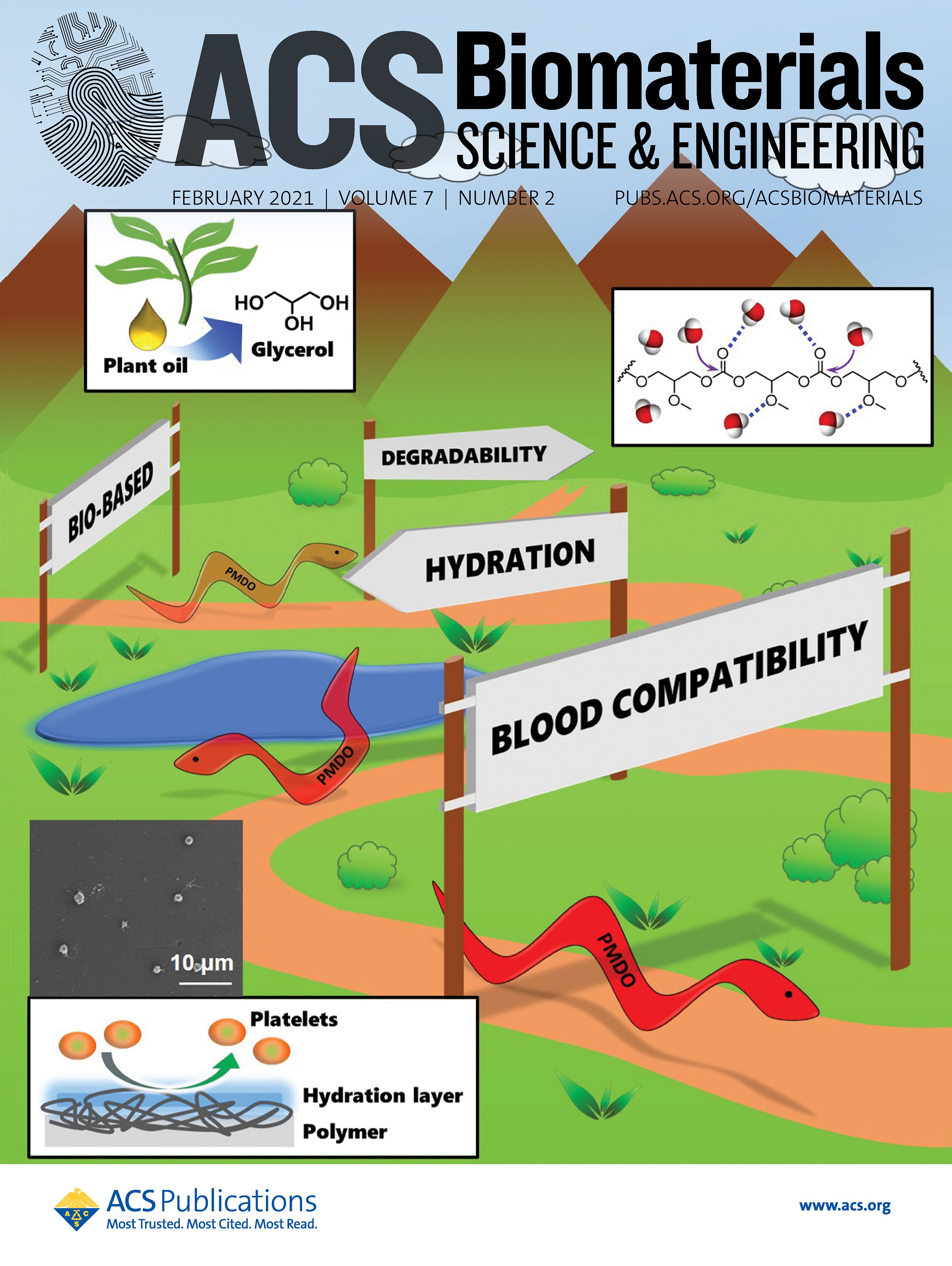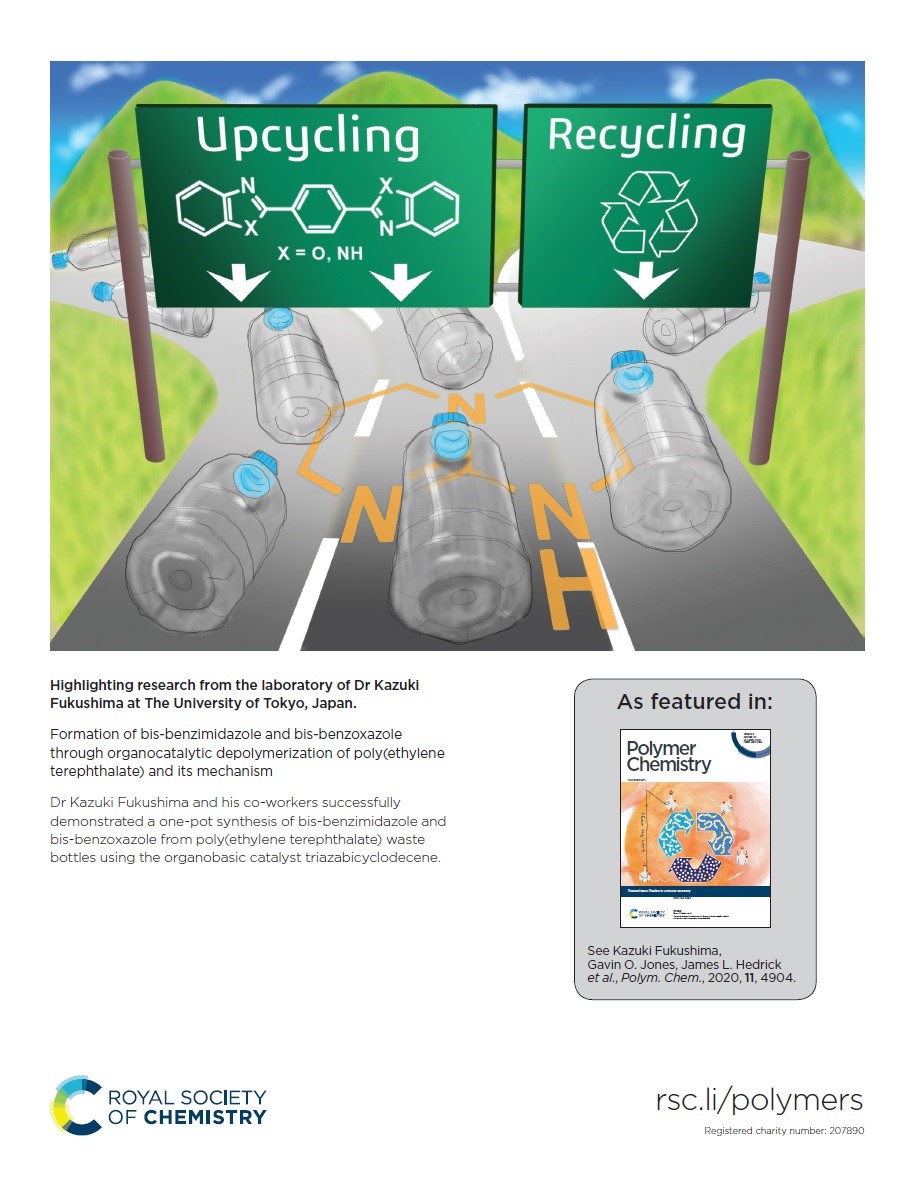 関連文献
Organocatalytic Depolymerization of Poly(trimethylene carbonate)
K. Fukushima, Y. Watanabe, T. Ueda, S. Nakai, and T. Kato
J. Polym. Sci., 60, 3489-3500 (2022).
Degradable and Nanosegregated Elastomers with Multiblock Sequences of Biobased Aromatic Mesogens and Biofunctional Aliphatic Oligocarbonates
Y. Watanabe, R. Kato, K. Fukushima, and T. Kato
Macromolecules, 55, 10285-10293 (2022).
Polydioxanone Derivative Bearing Methoxy Groups toward Bio-Functional Degradable Polymers Exhibiting Hydration-Driven Biocompatibility
K. Fukushima, Y. Ota, and T. Kato
Macromol. Chem. Phys., 223, 2200192 (2022).
Organic Carboxylate Salt-Enabled Alternative Synthetic Routes for Bio-Functional Cyclic Carbonates and Aliphatic Polycarbonates
Y. Watanabe, S. Takaoka, Y. Haga, K. Kishi, S. Hakozaki, A. Narumi, T. Kato, M. Tanaka, and K. Fukushima
Polym. Chem., 13, 5193-5199 (2022).
Anisotropic, Degradable Polymer Assemblies Driven by a Rigid Hydrogen-Bonding Motif That Induce Shape-Specific Cell Responses
K. Fukushima, K. Matsuzaki, M. Oji, Y. Higuchi, G. Watanabe, Y. Suzuki, M. Kikuchi, N. Fujimura, N. Shimokawa, H. Ito, T. Kato, S. Kawaguchi, and M. Tanaka
Macromolecules, 55, 15-25 (2022).
Methoxy-Functionalized Glycerol-Based Aliphatic Polycarbonate: Organocatalytic Synthesis, Blood Compatibility, and Hydrolytic Property
V. Montagna, J. Takahashi, M.-Y. Tsai, T. Ota, N. Zivic, S. Kawaguchi, T. Kato, M. Tanaka, H. Sardon, and K. Fukushima
ACS Biomater. Sci. Eng., 7, 472-481 (2021).
Formation of Bis-Benzoxazole and Bis-Benzimidazole through Organocatalytic Depolymerization of Poly(Ethylene Terephthalate) and Its Mechanism
K. Fukushima, G. O. Jones, H. W. Horn, J. E. Rice, T. Kato, and J. L. Hedrick
Polym. Chem., 11, 4904-4913 (2020).
参考文献
Organocatalysis: A Paradigm Shift in the Synthesis of Aliphatic Polyesters and Polycarbonates
K. Fukushima and K. Nozaki
Macromolecules, 53, 5018-5022 (2020).
Modulating Bioactivities of Primary Ammonium-Tagged Antimicrobial Aliphatic Polycarbonates by Varying Length, Sequence and Hydrophobic Side Chain Structure
K. Fukushima, K. Kishi, K. Saito, K. Takakuwa, S. Hakozaki, and S. Yano
Biomater. Sci., 7, 2288-2296 (2019).
Monoether-Tagged Biodegradable Polycarbonate Preventing Platelet Adhesion and Demonstrating Vascular Cell Adhesion: A Promising Material for Resorbable Vascular Grafts and Stents
K. Fukushima, Y. Inoue, Y. Haga, T. Ota, K. Honda, C. Sato, and M. Tanaka
Biomacromolecules, 18, 3834-3843 (2017).
Poly(trimethylene carbonate)-Based Polymers Engineered for Biodegradable Functional Biomaterials
K. Fukushima
Biomater. Sci., 4, 9-24 (2016).